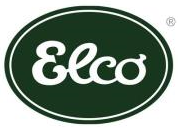 *Last month, Atlantic Marine Electrical Services completed our first ELCO clean electric propulsion motor installation! It was such a success that we were featured in an article in The Long Islander! We removed a Perkins Diesel motor from a Pearson 54' sailboat and replaced it with an ELCO EP-7000 Electric Motor. In addition to the luxury of having a noise-free system, the ELCO motor enables the boat owner to have an approximate run time of 3 hours but can operate as a serial hybrid when running the generator.
To view the full article featured in The Long Islander, click here!
Elco EP Motor Benefits
No exhaust fumes produced
Silent motor operation – No noise pollution
Recyclable batteries
Very small carbon footprint if charged by the solar or wind power options
Cruise all day and charge the batteries overnight for just pennies
The motor fits standard engine mounts
Never needs a tune-up; no need to winterize
Available for conventional shaft connection applications and sail drive units
The motor is water and particle resistant
The patented enclosure ensures that the motor runs cool so it will not heat up the cabin
Great reliability, with an operational service life of 50,000+ hours before scheduled maintenance
More than twice the cruising range than an equivalent diesel engine in a hybrid system
REQUEST AN INSTALLATION QUOTE TODAY!
We highly recommend purchasing Gyro Stabilizers - achieve 70% - 90% roll reduction on your boat!